South Charleston Youth Football Camp
West Virginia State University Football Camp:
When:  June 15, 2019
Time:  11:30 am – 1:30 pm
Where:  The Rock at Little Creek Park
Who:  Girls and Boys K – 8th Grades
Cost: Free With Pre-Registration
Deadline:  June 1st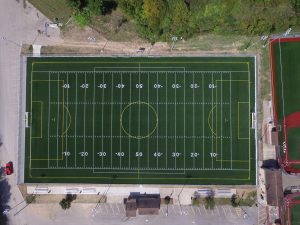 *CAMP PROGRAM INCLUDES A FREE T-SHIRT FOR PRE-REGISTRATION CAMPERS
*LATE REGISTRATION WILL BEGIN SATURDAY, JUNE 15TH AT 10:00 AM
*LATE REGISTRATION WILL HAVE TO PAY A $10 FEE IF THEY WANT A T-SHIRT
MEALS:
Campers may bring their own snacks.
Concession stand will be open to purchase items and drinks.
Camp Philosophy
The West Virginia State University Football Camp is intended to concentrate on the development of the basic fundamentals of football.  Each camper will learn the proper technique for running, tackling, blocking and other fundamentals to be used in the game of football to help them reach their full potential as an ELITE football player.  Each camper will receive outstanding coaching by the WVSU Football Staff.
*Registration taken at the South Charleston Community Center
For more information call:
(304) 744-4731